Welcome to GS Bond Cleaning Sydney
Choose GS Bond Cleaning Sydney for Ultimate Bond Cleaning Service
Moving out of your home to a different house is a strenuous experience and your problems are compounded by the possibility of non-recovery of your bond money due to inadequate cleaning of the rental abode you are leaving.
Should you call upon GS Bond Cleaning Sydney to do the job, we will provide a very comprehensive cleaning service that will clean every corner of your house. Our experience and expertise in the field will enable you to satisfy your landlord and recover your bond money in full.
Ours is a guaranteed service designed to ensure that you get your full bond money back. We have complete confidence in our cleaning team and provide 4 Working days guarantee to fix any issues related to our cleaning service..
Our workers are complete professionals and highly trained in the art of bond cleaning Sydney. They are also fully insured and come with total security clearance. Sharing these facts with the client helps to reduce his headaches and stress during the process of cleaning.
Our cleaning crew employs state-of-the-art equipment and the cleaning process is a customized service tailored to suit the needs of the individual client.
Do not delay. Get in touch with us for our top-rated quality service.
Outstanding Bond Cleaners in Sydney
The process of inspection of rented property vacated by the tenant is rigorous and the landlord may choose to withhold all or part of his bond money if it does not appear in satisfactory condition. The choice of bond cleaner is important and you should choose us because we represent the best service in Sydney.
Our service is in demand for the following reasons:
We are socially responsible and use biodegradable materials that do no damage to the house or the environment.
Our cleaning is detailed and comprehensive and we clean every nook and cranny of your house.
The workers we send for cleaning are thoroughly screened and have full security clearance. They are also fully insured.
Let Us Work While You Unwind
Our End of Lease Cleaning Adelaide services are affordable and reliable. We will work with you to create a customized cleaning plan that meets your needs and budget. Visit our website and check the comprehensive services we are offering to make your move out day hassle-free. Contact us now to learn more about our services.
Are you tired of looking at dirty and stained carpets? Let GSBC take care of it with their Carpet Cleaning Sydney services. Our skilled cleaners use the latest technology and techniques to deep clean your carpets, leaving them looking and smelling like new. We offer flexible scheduling to ensure minimal disruption to your daily routine.
Looking for reliable office cleaning services in Sydney? Look no further than GSBC's Office Cleaning Sydney services. We offer a range of customized cleaning solutions to meet the unique needs of your business. Our experienced cleaners use the latest technology and techniques to ensure your office is always clean and hygienic. Visit for more.
Spring Cleaning Sydney services from GSBC is your go-to service for a deep clean of your home or office. Our team of experienced cleaners will tackle every nook & cranny to leave your space sparkling clean & fresh. We use eco-friendly products & the latest cleaning techniques to ensure a healthy & hygienic environment for you & your family.
The choice to hire us is simple: we are the best bond cleaners in town and we take you through the process of cleaning in 3 easy steps.
Booking is immediate
You can book our service instantly through a phone call or an online application. Contact us today for a free quote.
Top-rated cleaning
We perform a quality service and our cleaning is a comprehensive and complete process. You are guaranteed to get your money back from your landlord.
Responsive staff
We wait for your feedback and we have supportive staffs who take your complaints seriously. This has enabled us to build a customer base of satisfied clients.
As a highly ranked and top-rated cleaning service in Sydney, we are popular for the following reasons. We perform a thorough cleaning, our service is prompt and we can assure you of complete safety and reliability.
Get Your Place Cleaned and Healthy
In today's fast-paced world, maintaining a clean and healthy living environment is crucial for our overall well-being. A clean home not only enhances aesthetic appeal but also promotes good physical and mental health. If you're looking to create a pristine living space, consider the benefits of getting your place cleaned by professionals.
Inexpensive Bond Cleaning Services for Impeccable Cleaning
The relative expense of bond cleaning services tempts many tenants to clean their rental property themselves when vacating their homes. This causes financial distress as they lose part or whole of their bond money as their inadequate cleaning fails to satisfy their landlord.
The answer to this problem is to choose to hire GS Bond Cleaning for your cleaning needs. Our prices are modest and designed to suit your budget. Moreover, they are fully transparent with no hidden costs. Act now; call us for a free estimate.
Why you should book the cleaning service of GS Bond Cleaning Sydney:
They perform a comprehensive cleaning service removing dust and grime from your home.

Their cleaning process involves the use of disinfectants to get rid of disease- causing bacteria.

They are always punctual and they carry a checklist of items to be cleaned so no item is overlooked.
IF YOU'RE NOT HAPPY, JUST LET US KNOW AND WE'LL WORK TO MAKE IT RIGHT
Our bond cleaning services cover various areas in Sydney. Whether you're in the CBD, Eastern Suburbs, Northern Beaches, or any other region, we've got you covered. Our experienced team ensures a thorough clean, meeting all the requirements for a smooth bond refund. Trust us for a hassle-free end-of-lease cleaning experience.
Full Bond Money Guarantee with GS Bond Cleaning Sydney
Our service comes with a guarantee and we provide a 7-day guarantee for the return of your bond.
We will ensure that your property passes inspection by the landlord after the cleaning and that your bond money is returned in full. One of the perks of choosing GS Bond Cleaning is that we act as liaisons between the estate agents and the tenant to facilitate the full return of the bond.
Our workers are professionals who bring their own tools and change the appearance of your old house making it look like new. If you are not satisfied with the cleaning, we can provide a reclean within 72 hours.
Additional Services for Bond Cleaning In Sydney
GS Bond Cleaning Sydney offers many types of cleaning in its bond cleaning service to fulfil the needs of its customers. Spring cleaning, carpet cleaning, office cleaning, wall cleaning and garage cleaning are among the various services that we offer. GS Bond Cleaning provides a one-stop solution for all your cleaning needs__ call us now to book your desired service.
Schedule Your Cleaning Now & Get Free Estimate
Bond Cleaning Service in Sydney: Inclusions & Exclusions
There are a few items that our service for bond cleaning in Sydney does not provide.
Pest control – We do not offer pest extermination or removal solutions, repairs, or painting.
Furniture Moving – Reorganizing or moving furniture.
Lawn Upkeep – Our team will not offer services for garden landscaping, mowing the yard, grass cutting, etc.
External window cleaning – Exclusion of exterior windows that are at a height or inaccessible.
Our bond clean in Sydney service comprises all the following to help you return your rental space in pristine condition.
General Cleaning – DGS Bond Cleaning offers various cleaning services that cover everything from cobwebs to hard floors. We clean windows from both sides except when inaccessible or at a height.
Bathroom Cleaning – Our team of experts has years of experience. To ensure your bathroom looks spotless, they will clean everything to restore it to pristine condition.
Kitchen Cleaning – Retrieve your bond with a sparkling clean kitchen and its equipment. It includes cleaning every surface and appliance.
Patio – We will remove any dirt and cobwebs and mop the floor for the interior patio.
Laundry – We also clean the drawers or cupboards, dryer, washing machine, window tracks, etc.
Miranda Snyder
The bond cleaning service provided by GS Bond Cleaning Sydney was outstanding! They left my rental property spotless, ensuring I received my full deposit back. Highly recommended!
Harold Harrison
The bond cleaning team from GS Bond Cleaning Sydney did an exceptional job. They were punctual, efficient, and left my rental property looking better than ever. I'm extremely satisfied with their service.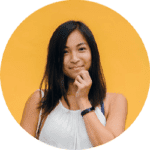 Debra Reyes
I can't thank GS Bond Cleaning Sydney enough for their bond cleaning service. They went above and beyond to ensure every corner was cleaned thoroughly. I highly recommend their services!
Kyle Romero
I hired GS Bond Cleaning Sydney for bond cleaning, and I'm impressed! Their attention to detail was remarkable, and they handled the entire process professionally. Excellent service!